⇒ web design, SEO, re-design
Web Design, CMS and Webshops
ProAspecto web design offers you the creation of your individual web presentation since 2004. You will be able to provide information in a structured way on your web site, advertise attractively, present your way of working impressively or sell your products efficiently and all, if you like, in different languages.
Our web design services includes: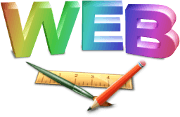 Realization of web sites
Maintenance
Since your web design project is individual and handled specially, we can provide you an estimate, after talking about its essential structure, graphical design and important functionality.
Our web design services include creating new web presentations or review and re-design of existing ones. We will set-up a Content Management System (CMS) and blogs, or configure your web shop as you wish and need.
Please feel free to contact us and ask for a quotation.
Please see also our references:
---

Conversion of Graphic to HTML
You have created your own graphics for your site and want to have it converted it to HTML/CSS. We create a template of your graphics for your static page or your content management system (contact).

---

Translation
We translate for you:
languages: ENGLISH - SPANISH - GERMAN - POLISH
We translate other languages on request.
---