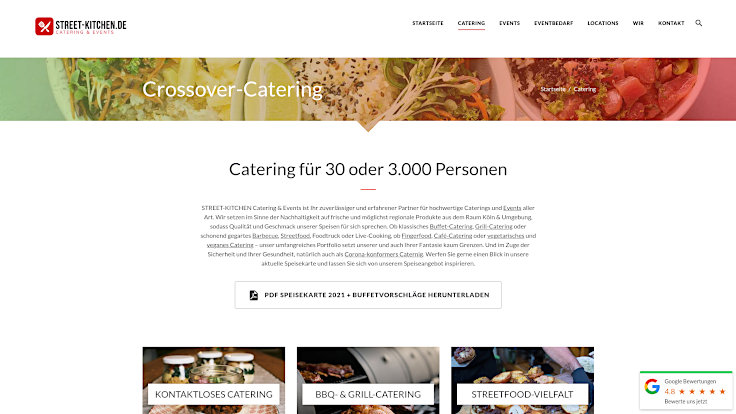 STREET-KITCHEN
Köln (Germany)
STREET-KITCHEN is a larger catering and events company in Cologne.
The task was to update and improve the performance of the website. After corrections, the website and extensions could be updated. The biggest difficulty was that the platform was heavily manipulated and had to be at least partially rebuilt.
Further reduction of the CSS and replacement of the slider would be desirable for further speed improvements.