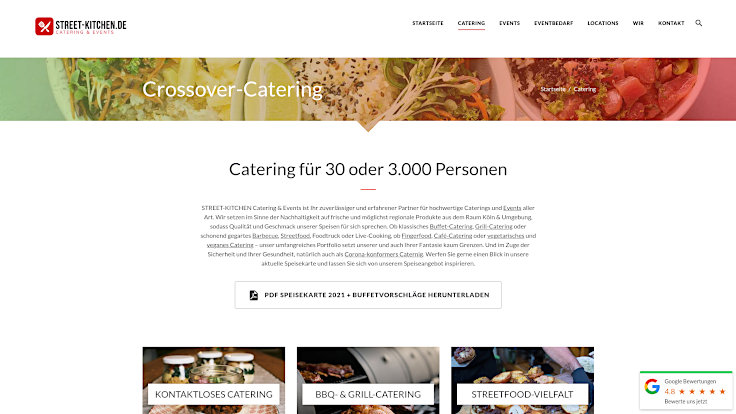 STREET-KITCHEN
Köln (Germany)
STREET-KITCHEN is a larger catering and events company in Cologne.
The task was to update and improve the performance of the website. After corrections, the website and extensions could be updated. The biggest difficulty was that the platform was heavily manipulated and had to be rebuilt, at least in part. An oversized JS file had to be reduced and updated. The CSS file was only slightly cleaned up due to time constraints. Modules or plugins were SEO enhanced with measurement for images, alt text and lazy loading. In addition, there were general performance improvements which together now provides a good loading time for a Joomla website.
A further reduction of the CSS and exchange of the homepage slider to a mobile friendly one, would be desirable for further speed improvements.